Service Center
Service:

Closed

| Call us at: (409) 840-3561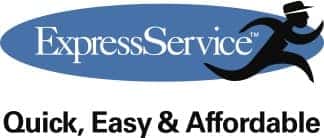 Honda Service Center In Beaumont
The Mike Smith Honda service center offers vehicle maintenance, service, and repair in the Beaumont area. Our ASE-certified technicians are standing by to help keep you on the Beaumont roads for miles to come. Visit us today for all Honda services in Beaumont, including oil changes, tire service, battery service, brake repair, and more!
Why Get Honda Service From Us?

We're not the only ones who offer Honda service near the Port Arthur area, but the experience we offer keeps many drivers coming back to us every time their car is due for Honda maintenance or needs repair. Our ASE-certified Honda technicians follow strict quality guidelines, and we only use high-quality, genuine Honda parts on your car regardless of if you came into our Beaumont center for battery service or brake repair. We also have in-house parts, tires, and collision centers that will work together to get your vehicle looking and working brand new!
Mon - Fri

7:00 AM - 6:00 PM




Sat

8:00 AM - 4:00 PM




Sun

Closed
Mon - Fri

7:00 AM - 6:00 PM




Sat

8:00 AM - 4:00 PM




Sun

Closed
Fast Oil Change In Beaumont

Oil changes are one of the most basic, yet most often misunderstood services of vehicle maintenance. However, you want to make sure you are putting the right kind of oil in your vehicle. Mixing synthetic, synthetic-blend, and conventional oil can ruin your engine. Our Honda mechanics are trained to check and double-check– meaning that they get it right the first time, every time. That is what you can expect when you go to us for oil changes in Beaumont.
Tire Service In Beaumont

Need help keeping your car in line? Looking for wheel alignment or tire rotation near you? Leave all the tire services to our Beaumont service center. Using computerized wheel alignment and tire rotation and balancing machines, we can get your vehicle back on track in no time.

It is highly advisable to get an alignment if:
You get new tires, rims, or wheels.
Your vehicle is pulling, or drifting, to one side or another.
One side's tire(s) are more worn out than the other.
Beaumont Brake Check, Service & Repair

The brake check is probably the most important vehicle maintenance task. Most drivers will wait until their brakes start making noise or skipping. This can actually damage your rotors and lead to a far more expensive auto repair. It is always best to get your brakes checked at least once a year to ensure they keep you safe on the road and don't end up costing you more in the long run. Our Honda service team can complete any checks and brake repairs in Beaumont if necessary.
Beaumont Auto Repair Specials & Beaumont Service Coupons

We are always here to help our customers save money by offering useful Honda service coupons and auto repair specials. Check our list for the most up-to-date list of Honda discounts and offers available. Whether your car needs tire service or brake repair in Beaumont, you can save on your next visit with our coupons! Can't find what you're looking for? Feel free to reach out to us at . We'll do everything we can to make sure our Honda service near Beaumont is priced reasonably!
Schedule Honda Maintenance Or Repair In Beaumont Today
Viewing our service specials and scheduling your Honda service appointment at Mike Smith Honda is easier than you think. Simply visit us online, in person, or contact us by phone! We are proud to be your trusted auto repair shop whether you need battery service or a quick oil change in the Beaumont area.
FREQUENTLY ASKED QUESTIONS
Honda Service & Repair During Coronavirus (COVID-19)
Do Honda Auto Repair & Car Maintenance Services Allowed to Operate During the Coronavirus?
Access to reliable transportation is paramount during the Coronavirus pandemic. Therefore, the Mike Smith Honda dealership remains open during COVID-19, including our Service Department.
Is It Safe to Service My Honda During Coronavirus (COVID-19)?
Safety is our highest priority. Mike Smith Honda is doing everything in our power to ensure the health & safety of our customers and employees during the Coronavirus health crisis. We encourage our customers to schedule service online or call to discuss the availability of pick-up or drop-off services. Throughout your vehicle's visit, please know that we are practicing strict social distancing measures, disinfection of direct touch surface areas, and use of gloves/masks (dependent on availability).
Do You Offer Honda Pick-Up/Drop-Off Service During Coronavirus (COVID-19)?
We are doing our best to provide pick-up/drop-off service and repair for all types of vehicles during the Coronavirus as based on our availability and local service area. For the most accurate and up-to-date information we recommend calling the Mike Smith Honda service department.
What Hygienic Measures Are You Taking During Coronavirus (COVID-19)?
At all times we are doing our utmost to follow the protective guidelines of national, state, and local authorities, including the CDC, WHO, and Honda. This includes strict social distancing for both customers and employees, disinfection of all direct contact surfaces, and strict use of gloves and facemasks, depending upon availability.
Can I Still Schedule Service Online Through Your Website?
Yes, we encourage online service scheduling, especially for vehicle drop-off. If you are interested in or require vehicle pick-up, we encourage you to call so that we may discuss the availability of this service in your local area.
Amenities

---
Coffee
Fuel up on free, freshly brewed coffee while our experts service your vehicle
Collision Center
Our collision center experts specialize in top-notch auto body repair, restoring your vehicle to like-new condition.
Shuttle Service
Have somewhere you need to be? We have a shuttle that can get you there. This shuttle runs from 8am-5pm and has a 20 mile radius. See Service Advisor for details.
HDTVs
Kick back and catch up on your favorite shows while you wait, available on our HDTVs.
Schedule Service
Don't wait for that tell-tale check engine light – book your next service appointment while you wait.
Service Specials
Check out our current service specials for deals on routine maintenance, seasonal service, tires, and more!
Soda
Break out the bubbly and enjoy complimentary soft drinks during your service appointment.
Tire Center
Have your tires seen better days? Visit our tire center for the best tires for your price range, demanding performance specifications, or (just in) fuel-efficient tread styles!
WiFi
Customers are encouraged to bring along a mobile device and enjoy free high speed WiFi while you wait.
Get Directions To Our Dealership